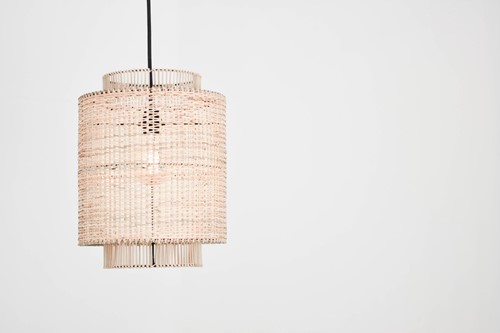 Designers are always finding new ways to explore and celebrate modern design. New trends are emerging every day and can provide excellent inspiration for home interiors and exteriors alike. If you're interested in giving your interior design a fresh update, here are some of the biggest trends in modern design right now:
Rattan
Rattan has become popular for much more than the patio. Beyond rattan furniture, decorative items like rattan lamp shades are a huge trend in modern design. Try a rattan pendant light or end table to get started with this trend.
Found Object Displays
In terms of decor, found objects are trending in modern design right now. "Found objects" include items that are not meant to be art but still look interesting. Try displaying sculptural pieces made of stone, wood or metal on your shelves or console table.
Combining Stripes
Combining different sizes and colors of striped materials is a popular trend in modern interior design. Try mixing thick stripes with pinstripes and everything in between. The easiest place to start with this trend is with accessories like throw blankets, accent pillows or bed linens.
Textured Furniture
Smooth surfaces have definitely taken second place to highly textured furniture styles. Flat vertical slats are one example of this trend you can find on many styles of furniture, from tables to kitchen cabinets. Surface details like grooves and patterns are something to consider for this trend.
Statement Vases
For a trendy decor idea, try displaying a vase on its own rather than as an accessory to flowers. Statement vases can make a bold impact by adding color, pattern and texture to your displays and surfaces. Forgo the flowers and show off the vase itself as a piece of art.
Pink Kitchens & Bathrooms
Pale pink has become extremely popular both in kitchen and bathroom color schemes. Blush tones combine well with metallic brass and stainless steel for cabinets and fixtures and surfaces like concrete or wood also play nicely with various shades of pink. It's an extremely versatile color that can work in a lot of established color schemes.
Textured Walls
Textured walls continue to be a rising trend in modern interior design. This trend encompasses a broad range of ideas, including hanging tapestries or rugs on the wall. Otherwise you could opt for texture wallpaper or 3D carved wood panels to add depth and interest to any room.
These are just some of the hot modern trends that designers are using right now. If your home needs a style refresh, try one of these ideas for a trendy makeover perfect for any room.