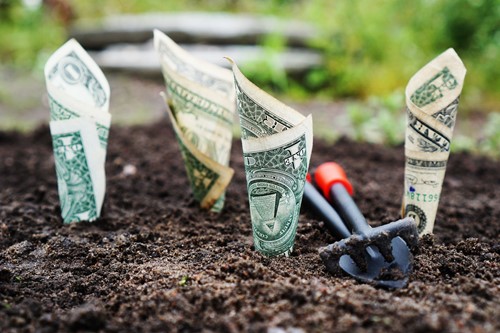 Photo by TheDigitalWay via Pixabay
Looking to buy your first home? Unless you have a couple hundred thousand in the bank, a rich family member or a winning lottery ticket, you're going to have to borrow money. TV ads suggest it's as easy as clicking your phone, and in some cases it might be, but you should know what kind of financing is available and the advantages and disadvantages of each.
Conventional Mortgage
In this option you go to a bank or other mortgage lender, they give you money and you buy your house. It's straightforward and offers the lowest interest rates. It's also the hardest to qualify for. That's because there's no government agency guaranteeing to step in if you default. If you don't pay, the bank is on their own in repossessing the property and recovering what they can.
Do I qualify for a conventional mortgage?
Whether you qualify, and what rate you're eligible for, depend largely on three factors.
Your FICO credit score.

Your Debt-Service Coverage Ratio (DSCR). A measure of your ability to pay: monthly income divided by the mortgage costs.

The Loan-to-Value ratio (LTV). The loan amount divided by the cost of the house. For the most favorable terms this can be no more than 80 percent, which means a 20 percent down payment. If you don't put 20 percent down, there are other options.
Private Mortgage Insurance (PMI)
Some lenders write conventional mortgages with as little as 5 percent down, but you'll have to buy PMI. This covers part of the bank's loss if you default. The premium depends on the three factors mentioned above. It can add up to hundreds to your monthly payment. You'll never see that money again, but you get your foot in the housing door and enjoy any appreciation that takes place. As your principle goes down and LTV drops under 80 percent, you stop paying those premiums.
Second Mortgage
Sometimes you can use a second mortgage for some of the down payment. A common variation is the 80-10-10, where you put 10 percent down and borrow 80 and 10 percent on the first and second mortgage, respectively. The rate for the second mortgage will be higher but the overall monthly payment might be lower than with PMI.
Guaranteed Mortgages
FHA and VA mortgages. With these a government agency guarantees the loan. FHA's can have a down payment as low as 3.5 percent, and VA's (available to veterans) might have no down payment at all. Interest rates are higher than conventional mortgages.
Floating Rate Mortgages
Most mortgages have an interest rate fixed for the life of the loan. With floating rates, there is an introductory period of a few years with a rate lower than a fixed rate mortgage. After that, the rate varies at a predetermined percentage above the prime rate. This can get you into a home with a low initial monthly payment, and is designed for people who expect their income to increase significantly before the higher rate sets in.
Down Payment Assistance
A federal program, the Freddie Mac Home Possible Advantage, offers 97 percent loan and down payment assistance to low and moderate income buyers. Also, you can contact your state's Department of Housing and Urban Development (HUD) to see what assistance is available at the state and local level.